"Running Toward Danger" is an interesting book for those interested in scouting heritage. Lots of interesting information.


Rick 
-----Original Message-----
From: Scouting Alumni Association <
noreply@scouting.org
>
To: Richard Curran <
cmugrick@aol.com
>
Sent: Sat, Feb 13, 2016 10:53 am
Subject: Scoutingwire: Alumni Edition for 2/13/2016
ScoutingWire: Alumni Edition for 2/13/2016
Hello Rick,
ScoutingWire: Alumni Digest
This month we celebrate the 106th anniversary of developing our nation's future leader. We are looking forward to many more years of service to our communities. These are some of Scouting's latest stories about the impact our Scouts are making.
You only need to look at the 138 patches on the merit badge sash of someone like Eagle Scout John Gray to get an idea of what Scouting can offer to our young people today.
These Florida Scouts are ready to help others at all times, even when they're kicking back on a camping trip. Recently, a father and son were enjoying a day on the water at…
In the month of February, the SAA is offering a hardback copy of 
Running Toward Danger
 by Distinguished Eagle Scout, Michael S. Malone, for $9.99 - including shipping & handling (
Running Toward Danger
 retails for $27.99.) for those that 
upgrade their membership
 to the Pathfinder level or renew their current Pathfinder membership.
Running Toward Danger
 is the first book that tells the extraordinary saga of Scouting's Honor Medal recipients - and how the award itself transformed American life. It is the product of extensive original research into the BSA's national archives, vintage newspaper accounts, and interviews of recipients. The narrative includes more than 150 accounts of the most remarkable & and hair-raising Honor Medal rescues of the last century.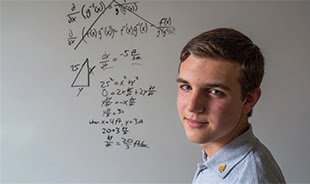 With ever-increasing extra-curricular options for youth, finding that balance between Scouting and schoolwork isn't getting any less complicated.
For years, this adventurous troop has been going on expeditions to see if legends about a "Tennessee Bigfoot" are true.
Read more
If you are looking for a quick getaway in fresh, white powder, let your Pathfinder benefits LIFT you there for up to 
45% off
. Log-in to your 
Pathfinder benefits
 to learn more about this benefit.
If you are not already a Pathfinder member, upgrade today at 
www.bsaalumni.org
.
You received this email because you subscribed to news updates from the Boy Scouts of America. Click here to 
unsubscribe
.
Mailing Address:
Scouting Alumni Association
1325 W. Walnut Hill Lane
P.O. Box 152079
Irving, TX 75015-2079
US 
Contact Name: Scouting Alumni Association
Telephone Number: 
(972) 580-2000
Remove yourself from this mailing
.